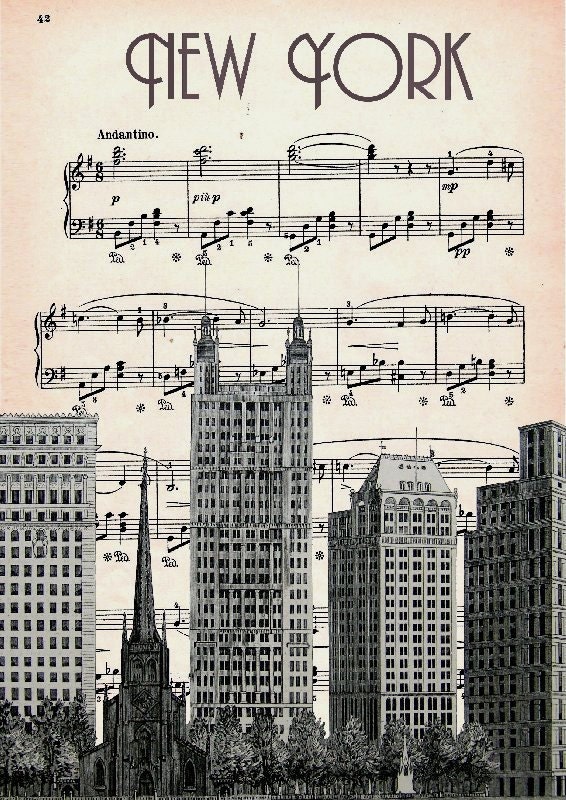 In the intervals when Bär isn't trying to untie my shoelaces, I've been dashing down a paragraph here and a sentence there on the opening chapters of Based On a True Story. I haven't really hit a stride with it yet, since the scenes I've written up till now consist mainly of introducing characters. I know this beginning is going to need tightening up, so I've been scribbling notes-to-self in the margins of my notebook about what I want to do with the scenes when I rewrite them. However, I always consider it a good sign when I keep having new ideas for a project as I go along, and that is happening, so I'm hopeful.
Meanwhile, I'm mixing my business with my pleasure in the reading department, reading a few books set in New York City during the 1930s and thereabouts in an attempt to absorb some local color—and geography. I've been shuffling The Great Gatsby from my to-read list to my thinking-about-reading list and back again for years, wanting to find out what all the fuss was about but not sure it was worth the time, and I must admit the thing that finally tipped the balance was its Long Island setting. So I finally read that. Now I'm reading Damon Runyon's Guys and Dolls—the stories here are set in a rather different section of the city than the parts which my characters frequent, but since I've got some subplots that involve horse-racing and a spot of burglary, I'm still picking up useful tidbits here and there. At any rate, the old-time New York of my imagination is developing from a hazy, skyscraper-studded entity on an island into a definite arrangement of streets and buildings, which is pretty much what I wanted. I've been reading with a map of the city on hand to look at the position of places as they're mentioned—it's a bit like putting together a very large, living and moving puzzle.
The thing about Runyon, though, is that after reading enough of his stories you eventually find yourself thinking in present tense. I could almost swear I had a dream entirely in present tense last night.
Finding reading material about the newspaper business has been considerably harder. It seems that all anybody writes about is women journalists and the portrayal of journalists in film. Since the reporters in my novel are men and are certainly not in a film, that leaves me rather out in the cold, doesn't it? I did turn up one book that looks promising: City Editor by Stanley Walker, written by a New York newspaper man in the mid-30s. I've put in my order at the library, and I'm hoping it turns out to be just what I'm looking for.
"When a guy goes around asking questions in this town people may get the idea he is such a guy as wishes to find things out."

- Damon Runyon


I am so definitely going to use that as a chapter epigraph in Based On a True Story.